From 12 News Meteorologist Steven Matregrano here is your updated 7 Day Forecast:
Solar Report: Daily Solar Energy Forecast »
TODAY: Cool start this morning but it'll turn into a beautiful day! Mostly sunny, and warm. Highs in the low to mid 80s inland. More like upper 60s to low 70 at the beaches as a sea breeze forms.
Ocean, Bay & Beach // A look at the conditions by the coast »
TONIGHT: Clear, dry, and comfortable. A milder evening with upper 60s to 70, then cooling to the 50s late night
MEMORIAL DAY: Another nice day! Mostly sunny. A bit cooler, especially across eastern Massachusetts. Highs mid-70s in Rhode Island And Eastern Connecticut…mid-upper 60s in eastern Mass.
TUESDAY: Dry, seasonable…. near 70
WEDNESDAY: Dry, warmer…. upper 70s
THURSDAY: Much warmer…. low to mid-80s
FRIDAY: Very warm, chance for a shower or two at night…. mid-80s
Pinpoint Weather 12: 7 Day Outlook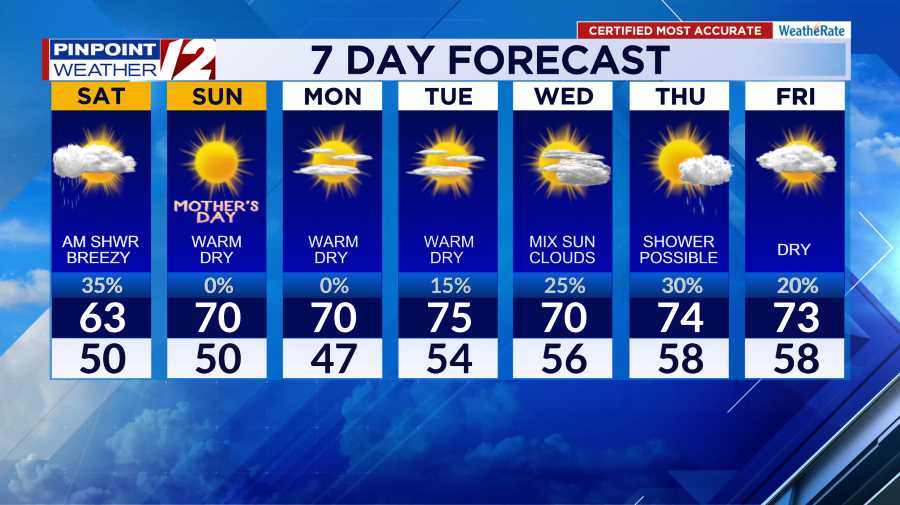 Pinpoint Weather 12: Live Radar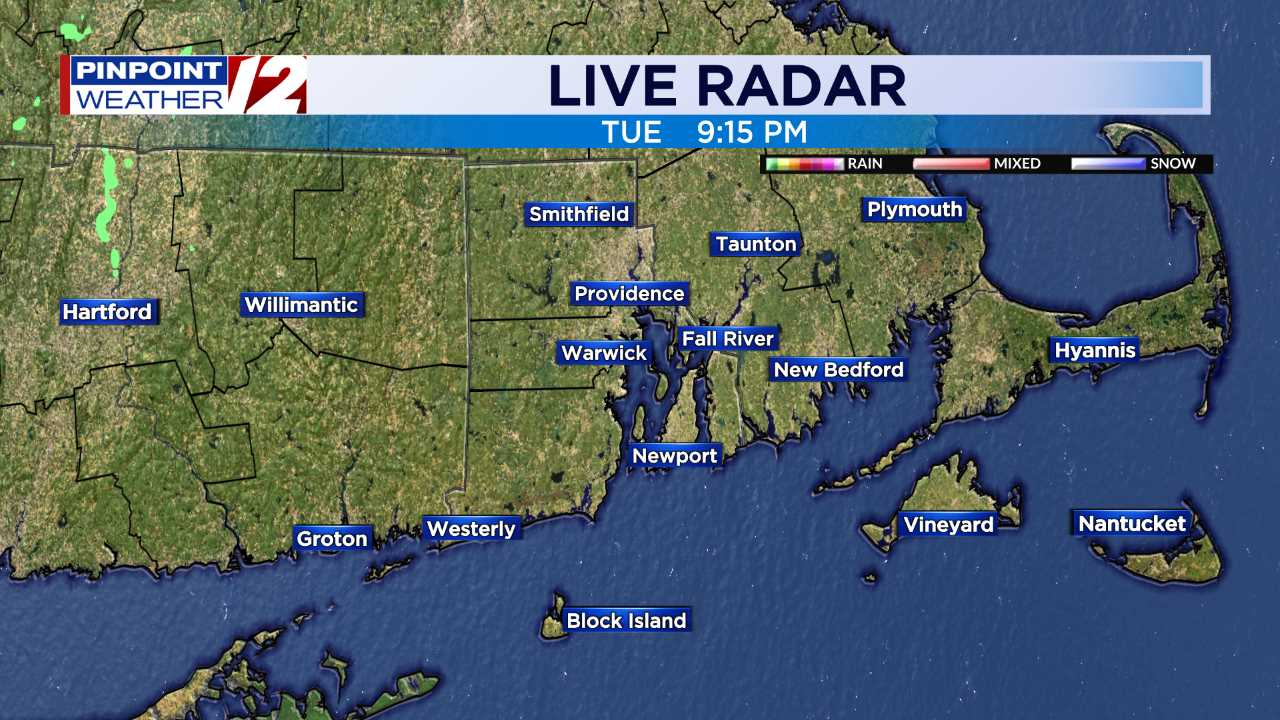 INTERACTIVE RADAR: Live Pinpoint Weather 12 Radar »
Pinpoint Weather 12: Forecast At-a-Glance 1
Pinpoint Weather 12: Forecast At-a-Glance 2
Pinpoint Weather 12: Weekend Outlook
---
View WPRI.com's Narragansett Beach Cam and other livestreaming real-time remote views from around our region.
---
Sign up for Pinpoint Weather 12 & School Closing Alerts
ReportIt: See weather, snap it and ReportIt! Please include your location, name, time & date.
Connect & Share: Tweet @wpri12 or post to WPRI 12 on Facebook and follow @PinpointWxTeam on Twitter and @WPRI12 on Instagram
Download the Pinpoint Weather App & 12 News App — News & Pinpoint Weather Coverage You Can Count On »
MOST ACCURATE FORECAST: WeatheRate, an independent research company, names the Pinpoint Weather Team "Most Accurate"