From 12 News Meteorologist Steven Matregrano here is your updated 7 Day Forecast:
Solar Report: Daily Solar Energy Forecast »
TODAY: Lots of clouds, cool temperatures, and occasional drizzle. Breezy northeast winds of 10-20 mph bringing in occasional smell of smoke from wildfires in Nova Scotia. Highs will only reach the mid and upper 50s, which is unseasonably cool for June.
TONIGHT: Mainly cloudy, some partial clearing possible especially further west. Chilly too…40s.
SUNDAY: Any early bright skies will give way to plenty of clouds, raw with light showers or areas of drizzle. Breezy and unseasonably chilly. Temperatures in the mid to upper 50s. Damp Sunday evening-night with some showers possible.
Ocean, Bay & Beach // A look at the conditions by the coast »
MONDAY: Partly cloudy slight chance of a morning shower. Not as raw, highs in the 60s
Pinpoint Weather 12: 7 Day Outlook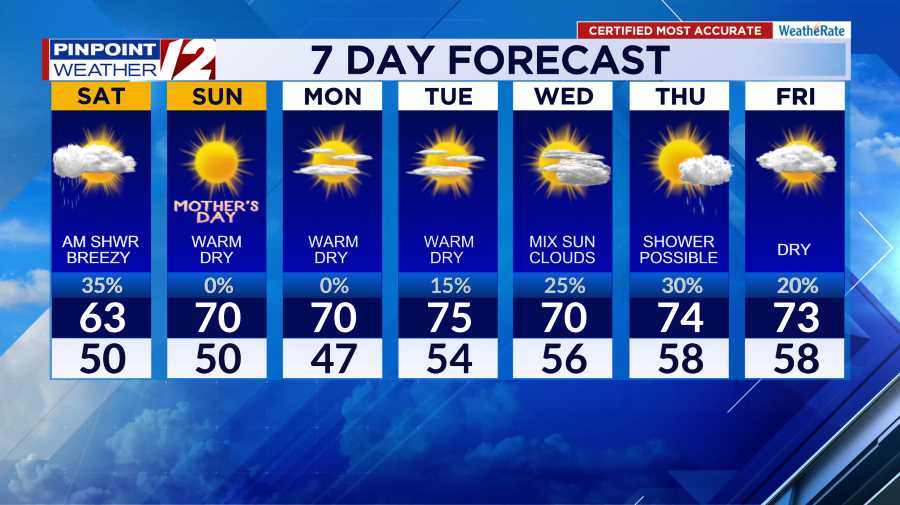 Pinpoint Weather 12: Live Radar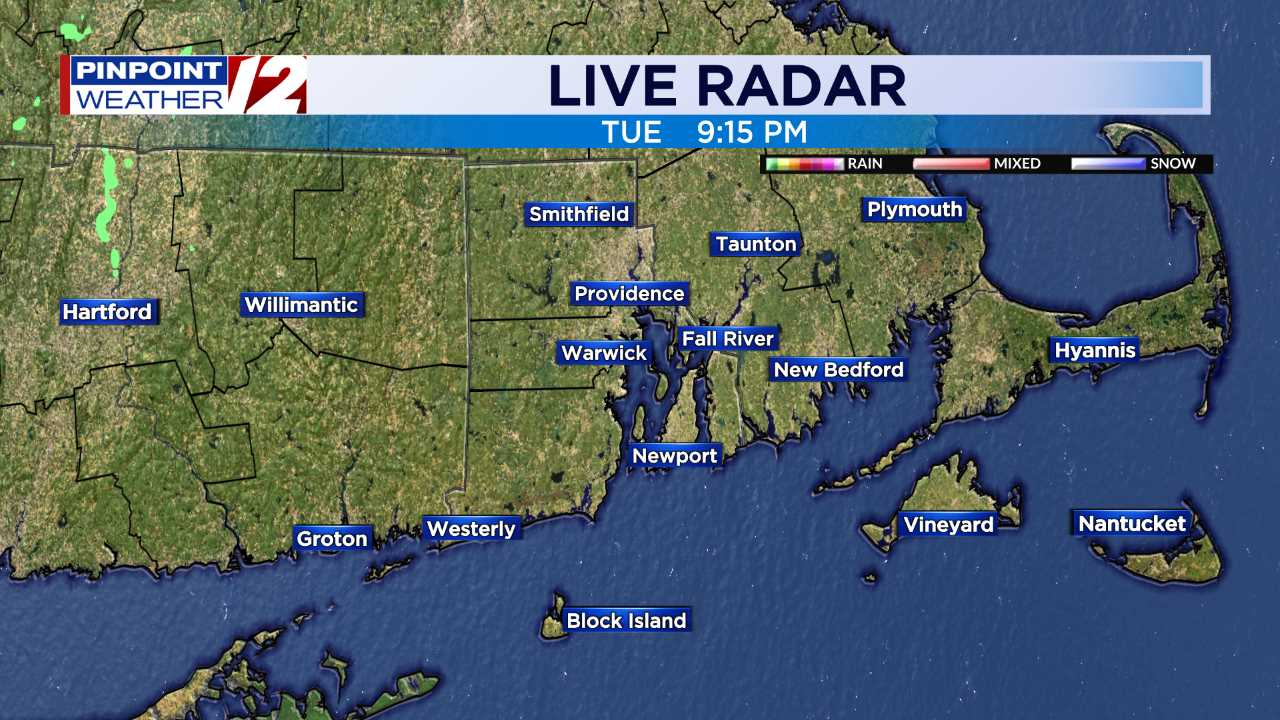 INTERACTIVE RADAR: Live Pinpoint Weather 12 Radar »
Pinpoint Weather 12: Forecast At-a-Glance 1
Pinpoint Weather 12: Forecast At-a-Glance 2
Pinpoint Weather 12: Weekend Outlook
---
View WPRI.com's Narragansett Beach Cam and other livestreaming real-time remote views from around our region.
---
Sign up for Pinpoint Weather 12 & School Closing Alerts
ReportIt: See weather, snap it and ReportIt! Please include your location, name, time & date.
Connect & Share: Tweet @wpri12 or post to WPRI 12 on Facebook and follow @PinpointWxTeam on Twitter and @WPRI12 on Instagram
Download the Pinpoint Weather App & 12 News App — News & Pinpoint Weather Coverage You Can Count On »
MOST ACCURATE FORECAST: WeatheRate, an independent research company, names the Pinpoint Weather Team "Most Accurate"