From 12 News Meteorologist T.J. Del Santo, here's the latest Detailed 7 Day Forecast:
TODAY: Continued nice with sunshine this morning giving way to some extra clouds during the afternoon. It'll be dry and a little cooler with highs in the low 70s. Winds from the northeast and east 5-10mph.
TONIGHT: Increasing clouds and dry this evening, some showers are possible late in the night, especially toward the south coast. Lows in the 50s.
SATURDAY: Widespread rain likely, possibly heavy in the PM hours. Expect a raw northeast wind 10-20 mph with highs in the low 60s.
SATURDAY NIGHT: Showers, continued breezy and cool with lows in the 50s.
Ocean, Bay & Beach // A look at the conditions by the coast »
SUNDAY: Gray skies, cool and damp. Light showers and drizzle. It'll be breezy with highs in the mid 60s.
MONDAY: Chance for showers. Highs around 65.
TUESDAY: Looks dry and cool…upper 60s.
WEDNESDAY: Dry and cool….60s.
**Download the free PINPOINT 12 WEATHER APP and get alerts when you need them**
Pinpoint Weather 12: 7 Day Outlook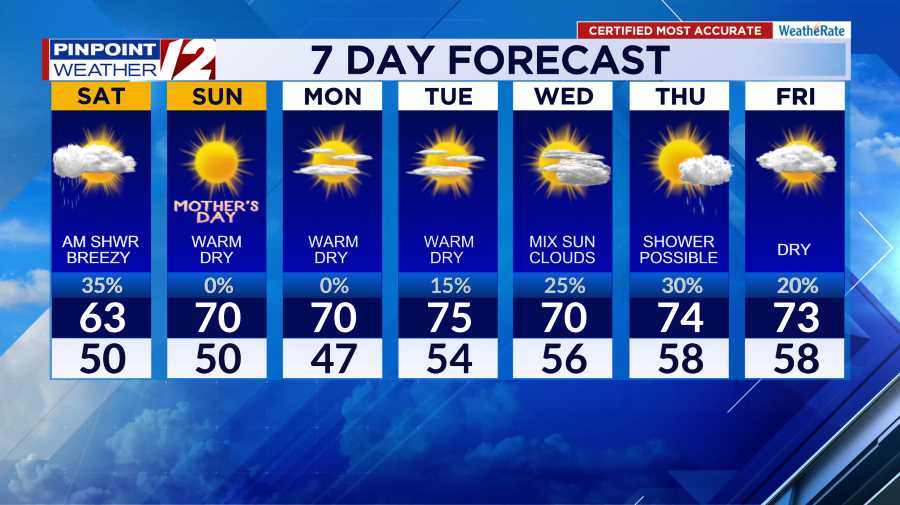 Pinpoint Weather 12: Live Radar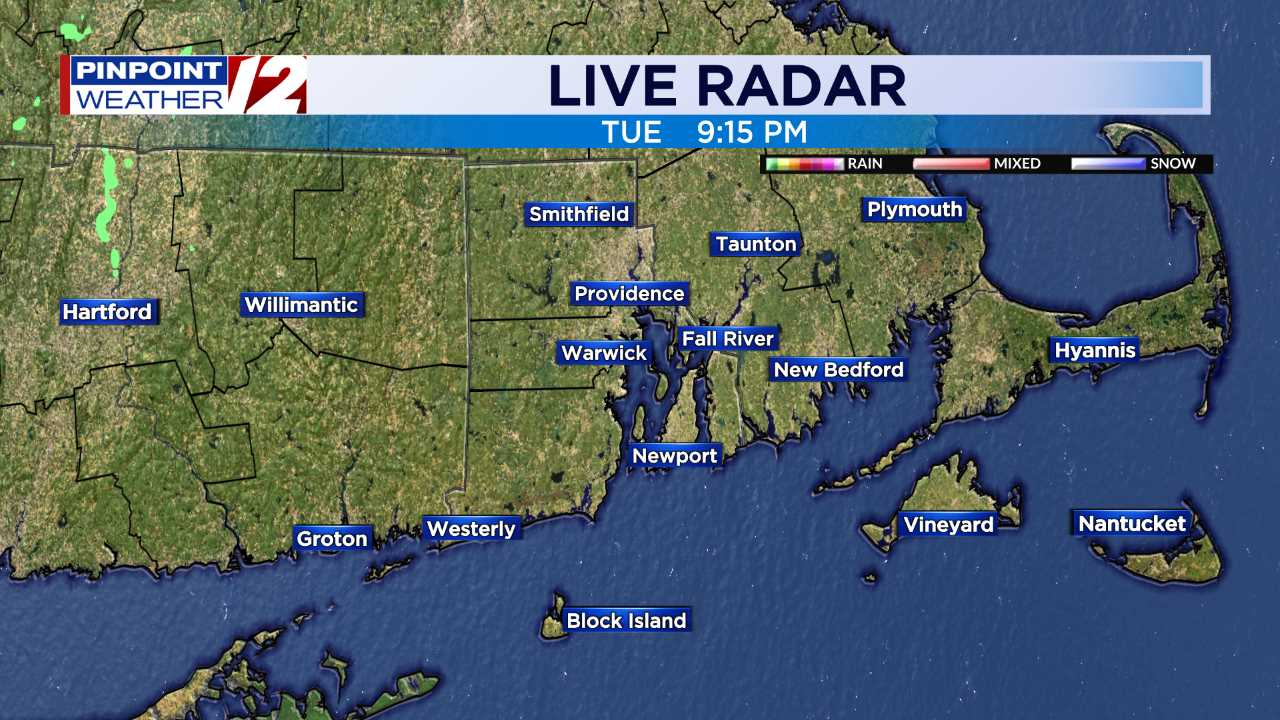 INTERACTIVE RADAR: Live Pinpoint Weather 12 Radar »
Pinpoint Weather 12: Forecast At-a-Glance 1
Pinpoint Weather 12: Forecast At-a-Glance 2
Pinpoint Weather 12: Weekend Outlook
---
View WPRI.com's Narragansett Beach Cam and other livestreaming real-time remote views from around our region.
---
Sign up for Pinpoint Weather 12 & School Closing Alerts
ReportIt: See weather, snap it and ReportIt! Please include your location, name, time & date.
Connect & Share: Tweet @wpri12 or post to WPRI 12 on Facebook and follow @PinpointWxTeam on Twitter and @WPRI12 on Instagram
Download the Pinpoint Weather App & 12 News App — News & Pinpoint Weather Coverage You Can Count On »
MOST ACCURATE FORECAST: WeatheRate, an independent research company, names the Pinpoint Weather Team "Most Accurate"