The Bucks are forming a new big three.
In a massive twist, Milwaukee is acquiring Damian Lillard in a three-team trade after months of rumors surrounding the seven-time All-Star. Lillard had requested a trade to the Heat earlier this summer, and now he joins the team Miami knocked out en route to the Finals.
The Bucks will send Jrue Holiday and a first-round pick to the Trail Blazers, while also sending Grayson Allen to Phoenix. The Suns, meanwhile, will ship Deandre Ayton to Portland. In addition to Allen, Phoenix is acquiring Jusuf Nurkic, Keon Johnson and Nassir Little in the trade.
Let's grade the deal for all sides.
Bucks: A+
In the fall of 2020, after losing to the Heat in the playoffs and with rumors swirling around Giannis Antetokounmpo's future, the Bucks swung a trade for Jrue Holiday. Nearly three years later, after another disappointing playoff exit and more rumors about Giannis's happiness with the franchise, Milwaukee goes out and acquires Lillard. This is a home run move. It proves to Giannis the Bucks are serious about remaining a title contender, and it's impressively nimble work from a front office that didn't appear to have many options. Yes, Milwaukee will have depth concerns, but the trio of Lillard, Antetokounmpo and Khris Middleton is the class of the East. Both Lillard and Antetokounmpo now have the best running mate of their careers. And with Lillard locked up long term, there's reason to believe Giannis will want to stick around in Milwaukee as well. It's a great trade for now and the future.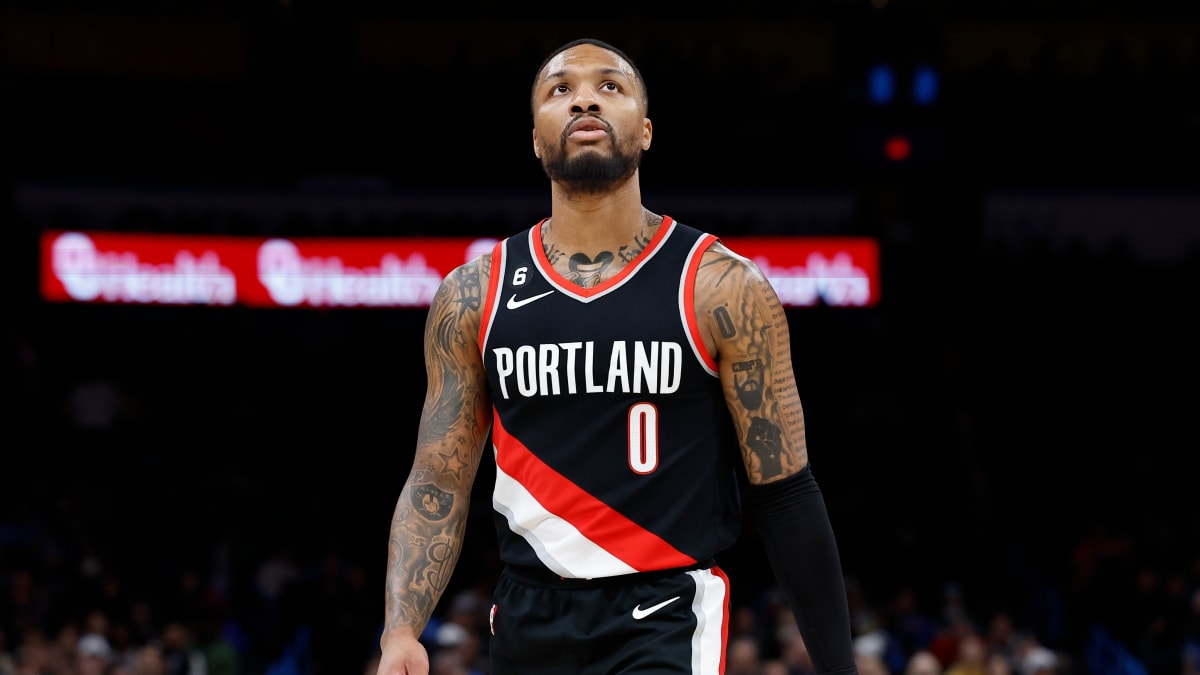 Trail Blazers: Incomplete
This move can't be judged until the Blazers move on from Holiday, because right now this return is underwhelming. Ayton is a solid player, but for two years in a row he wore out his welcome in Phoenix despite being a No. 1 pick. While an upgrade over Nurkic, he will be asked to carry a lot more responsibility in Portland than he did in Phoenix. A first-round pick from Milwaukee and pick swaps don't really move the needle much. All summer long, reports indicated Portland was not enamored with the Heat's assets. This return so far does not beat what Miami theoretically could have put on the table. (Of course, we don't know what the Heat's final offer was.) Until Portland gets a return from Holiday—who should be coveted by numerous contenders—they can't fairly be judged on this move.
Suns: C
Phoenix was not in a great position to maneuver because of the second apron. But downgrading at center just to add depth in the form of Allen and Little is confusing to me. How much will Allen even play behind Devin Booker, Bradley Beal and Eric Gordon? Little is completely unproven. Is that worth losing the team's best defender? Unless Ayton was really that unhappy, this feels slightly more of a financial move for the Suns than anything else.